The Global Leaders in Certificate Attestation, Authentication and Verification Services
APPROVED BY MINISTRIES AND EMBASSIES | AN ISO CERTIFIED ATTESTATION COMPANY
Business Setup In Gulf
International or Global Business truly means adapting your business to the outside world. Starting an International business and succeeding at it requires a serious commitment of your time, effort, patience and investment in your future. You need to learn how to adapt your business to your markets in different cultures.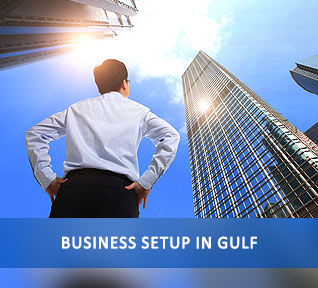 Successful International businesses or Global businesses seem to become free of their own national boundaries.
They simply become very competent at navigating through the whole world market.
Setting up a business in Gulf requires patience, great investment and knowledge about the infrastructure, economic zones and opportunities available there.
Gulf countries offer a lot of infrastructure facilities for startups and established business firms.
The tax-free regime and economic zones by the government attracts a lot of foreign investment to Gulf countries.
To know more about Business Setup In Gulf
Get in touch with our Experts
How Urogulf Can Help in Business Setup in Gulf
Urogulf is an ISO certified attestation company approved by ministries and embassies in India and abroad. It is the largest attestation company with more than hundred offices in India and abroad. Established in 2004, we provide certificate attestation, authentication and verification services.
If not, you may wish to enhance your international business career or you may dream for the next get rich quick scheme – whatever it is, rely on UROGULF. UROGULF GROUP OF COMPANIES can help small businesses and startups that are expanding - to take up the challenge by providing all the information related to the business. We help you to work with a lot of precision and start planning in terms of future. Our aim is to make you successful in the countries you are operating and make your products or services a global name. Having an international business is great and it opens a lot more options globally for the company. If you are just starting to expand your international business, international marketing is where you are right now and that includes researching and communicating within each country you are targeting. We help you in developing faster growth, access to cheaper inputs, Increase your quality to gain competitive advantage and efficiency. We help you to realize economies of scale and diversification. UROGULF has a network of more than 100 offices operating globally in various sectors.
We are here to help you
Looking for attestation services ? Reach out to us using the form below.
Promise on Quality and Reliability
We have over 15 years of experience and credibility in the field of document attestation services. The trust, and reliability that our customers has in us made us a trustworthy companion for them throughout these years. Our motto is a quick, hassle-free and secure document attestation services to all our customers who approach us