The Global Leaders in Certificate Attestation, Authentication and Verification Services
APPROVED BY MINISTRIES AND EMBASSIES | AN ISO CERTIFIED ATTESTATION COMPANY
Dataflow Verification
Dataflow verification is a mandatory requirement for anyone going abroad. DataFlow verification is necessary to prove the genuinity of the documents provided by you. It is mainly done for exposing fraud cases.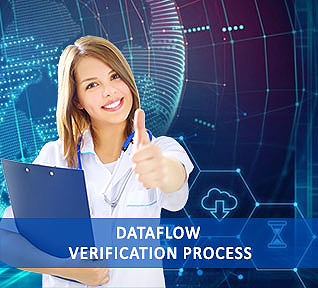 What is Dataflow Group
Dataflow Group is a global provider of primary certificate verification, background screening and immigration compliance services. Background checks are done mainly to avoid the risks of frauds. They provide screening for:
Educational Documents
Employment Documents
Work permits
Personal Documents
Financial
Criminal History
Need For Dataflow Verification Report
Dataflow verification report is a mandatory requirement abroad for getting employment opportunities. Background checks are necessary to avoid frauds from entering reputed organizations. To get a job abroad, you need to undergo thorough screening process and background check for proving that you have no prior criminal history.
To know more about Dataflow Verification
Get in touch with our Experts
Dataflow verification Services by Urogulf
Urogulf Global Services is an ISO certified attestation company approved by Ministries and embassies in India and abroad. We are the largest attestation company in the world with more than one hundred offices across India and abroad. Established in 2004, we provide certificate attestation, authentication and verification services.
We are here to help you
Looking for attestation services ? Reach out to us using the form below.
Urogulf assists you in completing the data flow verification. For data flow verification, you can submit the documents in any of the Urogulf office in India and abroad. We do the dataflow verification through Dataflow Group.
Promise on Quality and Reliability
We have over 15 years of experience and credibility in the field of document attestation services. The trust, and reliability that our customers has in us made us a trustworthy companion for them throughout these years. Our motto is a quick, hassle-free and secure document attestation services to all our customers who approach us