The Global Leaders in Certificate Attestation, Authentication and Verification Services
APPROVED BY MINISTRIES AND EMBASSIES | AN ISO CERTIFIED ATTESTATION COMPANY
UNIVERSITY VERIFICATION
University verification is a process of verifying educational documents from the university where it was issued by an authorized officer. It is a mandatory requirement for identifying fake certificates while applying for higher studies in foreign countries. Degree certificate verification is necessary to prove the authenticity of the documents.
Online Registration for University Verification
Please click on "Register Now". For any queries, you can reach us at 9544420888.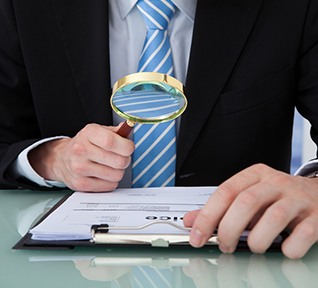 University verification is the first process in certificate attestation. It is required for doing HRD attestation or authentication.
Purpose of University Verification
The main purpose of degree certificate verification is to prove the genuinity of the educational certificates submitted by you while you apply for higher studies in foreign universities. A verified degree certificate issued from the university proves that you meet the requirements to apply for higher studies as per your academic credits. The most important purpose of university certificate verification is to identify fake documents and reduce the scam related to issuance of fake documents.
Degree certificate verification is also required to get better employment opportunities abroad. A verified college degree proves that you have necessary academic credentials for the job you are applying for.
To know more about University Verification Attestation
Get in touch with our Experts
How Urogulf Can Help You in University Verification
Urogulf Global Services is an ISO certified attestation company approved by Ministries and embassies in India and abroad. We are the largest certificate attestation service provider in the world with more than one hundred offices across India and abroad. Established in 2004, we provide certificate attestation, authentication and verification services. Urogulf has a wide network to assist you in completing the university verification process. We have close association with universities across India to make the verification process quick and hassle free. You can submit your documents at any of the Urogulf office and we will carry on the attestation process. We are famous for our genuine attestation, safe handling of documents and timely delivery of attested documents.
We provide University verification for the following universities in India: Anna University, MG University, Cusat University, Rajiv Gandhi University, NTR University, JNTU, Osmania University, University of Madras, Pune University, Gujarat Technical University, SRM University, IGNOU, Annamalai University, Bharathiar University, AMIE, Calicut University, Kerala University etc.
We are here to help you
Looking for attestation services ? Reach out to us using the form below.
Promise on Quality and Reliability
We have over 15 years of experience and credibility in the field of document attestation services. The trust, and reliability that our customers has in us made us a trustworthy companion for them throughout these years. Our motto is a quick, hassle-free and secure document attestation services to all our customers who approach us