The Global Leaders in Certificate Attestation, Authentication and Verification Services
APPROVED BY MINISTRIES AND EMBASSIES | AN ISO CERTIFIED ATTESTATION COMPANY
General Trading
The needs of the customer has to be always cherished. Their needs can be anything from food, FMCG, clothes, electronics, electrical, software, hardware, auto spare parts etc. Urogulf offers largest supermarket chains across the UAE that provides great value products at the lowest rates.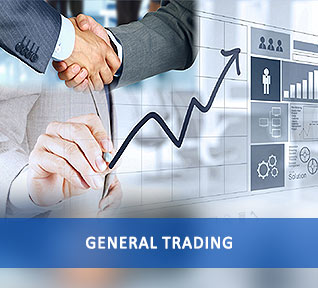 With our general trading, we focus on maintaining healthy relationships and creating value for our buyers as well as sellers.
Our customers can enjoy huge benefits and quality products at the lowest rates.
Our motto is to provide our customers with great products, great taste and great Health at most affordable price.
We offer best quality food products and all the other essential needs of customers under one roof.
We are respected as a professional company who offers services beyond the expectation of the customers.
Our commitment to the selling process extends to include after sale services.
We believe that great after sale services create best business practices that equally benefits both the customer and the business.
To know more about General Trading
Get in touch with our Experts
How Urogulf Can Help in General Trading
Urogulf is an ISO certified attestation company approved by ministries and embassies in India and abroad. It is the largest attestation company with more than hundred offices in India and abroad. Established in 2004, we provide certificate attestation, authentication and verification services.
We are here to help you
Looking for attestation services ? Reach out to us using the form below.
With UROGULF, customers can be rest assured that every challenge has a prompt and immediate solution. We are committed to ensure that our products and services reach our customers on time. We have an extensive information network with more than 150 branches in India and abroad to coordinate our global delivery program. Count on UROGULF when quality really counts.
Promise on Quality and Reliability
We have over 15 years of experience and credibility in the field of document attestation services. The trust, and reliability that our customers has in us made us a trustworthy companion for them throughout these years. Our motto is a quick, hassle-free and secure document attestation services to all our customers who approach us
Read what our clients are saying