The Global Leaders in Certificate Attestation, Authentication and Verification Services
APPROVED BY MINISTRIES AND EMBASSIES | AN ISO CERTIFIED ATTESTATION COMPANY
Sponsor Arrangement to Start an Office in Gulf
To set up a business in Gulf countries requires better infrastructure and tax regime facilities. Unlike India, you will require a native sponsor for starting a business in Gulf countries.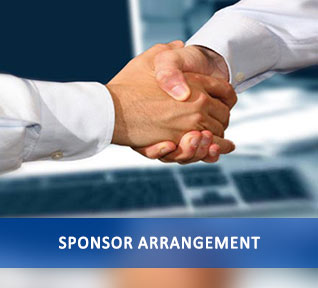 Local sponsor is a mandatory requirement for setting up a business in the Gulf.
It is required by the law to get local sponsorship for foreign companies and businessmen to set up the business in Gulf countries.
The local sponsor will not interfere in any of the financial or decision-making process of the company.
They will be provided with an annual fee for the services rendered by them.
You can also set up a business in Gulf countries with 100% partnership.
But with local sponsorship, it will be easy for you to set up business more easily.
A local sponsor should be a citizen of Gulf countries or a local agent.
To know more about Sponsor Arrangement
Get in touch with our Experts
How Urogulf can help in Sponsor Arrangement
Urogulf is an ISO certified attestation company approved by ministries and embassies in India and abroad. It is the largest attestation company with more than hundred offices in India and abroad. Established in 2004, we provide certificate attestation, authentication and verification services.
Urogulf can help you to find your perfect sponsor for starting a business in any of the Gulf countries. We will help you to arrange sponsors for starting business ventures in any of the offshore or onshore facilities.
We are here to help you
Looking for attestation services ? Reach out to us using the form below.
Promise on Quality and Reliability
We have over 15 years of experience and credibility in the field of document attestation services. The trust, and reliability that our customers has in us made us a trustworthy companion for them throughout these years. Our motto is a quick, hassle-free and secure document attestation services to all our customers who approach us