The Global Leaders in Certificate Attestation, Authentication and Verification Services
APPROVED BY MINISTRIES AND EMBASSIES | AN ISO CERTIFIED ATTESTATION COMPANY
Train Ticket Booking
Indian railways are the most preferred way of travelling for half of the Indian population. Trains are the best way to enjoy and explore the country. One common problem experienced by most of the train travellers would be unavailability of ticket The train is mostly used by people for long journeys and from travelling across states and districts.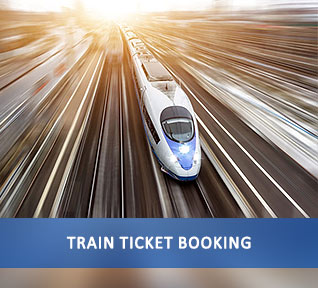 The unavailability of seats and not getting a ticket on time is the most annoying experience that everyone had while booking for train tickets.
More than that, the long queue at the ticket counters make it more stressful for travellers.
To solve all your travel issues, Urogulf offers you hassle-free train ticket booking service across India.
No more need to queue up for a train ticket.
Approach us for the easiest and convenient way to book your train tickets.
To make your journey more comfortable and convenient, we can advise you on timetable information and latest special offers.
To know more about Train Ticket Booking
Get in touch with our Experts
How Urogulf Can Help you in Train Ticket Booking
Urogulf offers simple and hassle-free train ticket booking services for our customers. You can now book your train tickets through Urogulf in just a few clicks. With Urogulf you can book your train tickets from anywhere anytime. You will also get relevant information about the train fare, seat availability and relevant train details for your journey via our ticket booking services.
We are here to help you
Looking for attestation services ? Reach out to us using the form below.
Promise on Quality and Reliability
We have over 15 years of experience and credibility in the field of document attestation services. The trust, and reliability that our customers has in us made us a trustworthy companion for them throughout these years. Our motto is a quick, hassle-free and secure document attestation services to all our customers who approach us